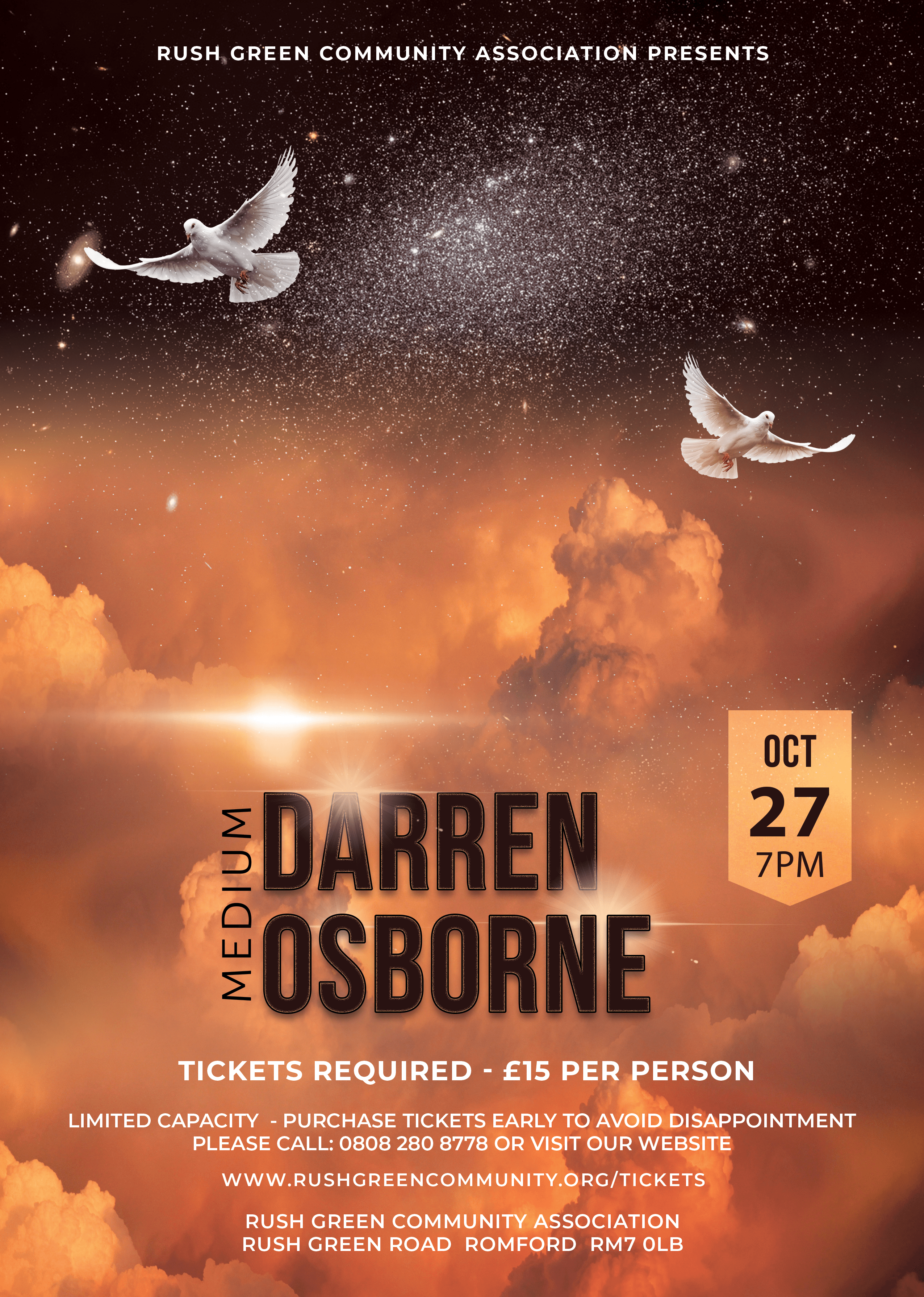 Fri 27th October 2023
Doors open at 6:00PM. Event starts at 7:00PM
TICKETS REQUIRED
Limited Capactiry. We advise you book in advance to avoid disappointment.
Full Bar Available 
Free Tea & Coffee Supplied
Please note that not everyone is guaranteed to get a message

You can purchase tickets by telephone, online or in person in the lounge.
Telephone bookings will incur a £2 surcharge.
Tickets are delivered via email or post for an additional £2 charge.